Melanie Brown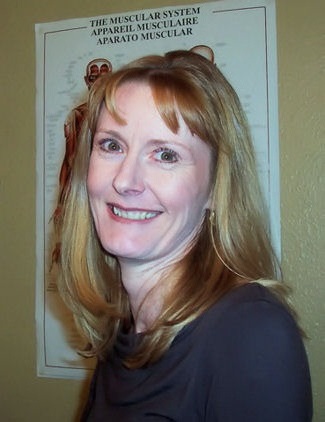 Melanie studied Mechanical & Production Engineering at Nottingham Trent University, graduating in 1988.
She went on to have a, 16 year long, career as an IT Professional with British Airways & Sun Microsystems,
working in the UK & USA.

Melanie was introduced to Body Control Pilates® in 2000, after suffering from Myalgic Encephalopathy [M.E.] for 10 years. She found that Pilates improved her mobility, co-ordination & general well being.
She decide to train as Body Control Pilates Teacher in 2004, to further her own knowledge of
the Pilates Method & to bring the benefits of Pilates to her local community.

Over the past 19 years she has continued her development in the Body Control Pilates Method.
She has, also, had the privilege of attending Mary Bowen's Pilates plus Psyche Workshop.
Mary Bowen is a Pilates Elder who studied with & worked for Joseph Pilates.

Melanie is a dedicated Pilates teacher, who believes in on-going training to keep her knowledge,
teaching skills & qualifications current.

She has built up a wealth of knowledge & a good reputation with local Physiotherapists, Osteopaths, Chiropractors & GPs.

Melanie is a member of the BCP Association.

● Body Control Pilates Matwork Certification [Level 3] in 2005
● Body Control Pilates Reformer 1 Certification in 2007
● Body Control Pilates Cadillac 1 Certification in 2009
● Body Control Pilates Back4Good Practitioner & Advanced Exercise Instructor Certification [Level 4, Lower Back Pain] in 2011
● Body Control Pilates Bone Health Certification [Level 3] in 2016
● Insured with Body Control Pilates to teach Pilates for Older Adults

Find your local Body Control Pilates Teacher