The Development of Body Control Pilates®
The first Body Control Pilates company was founded in London in 1995
by Lynne Robinson & Gordon Thomson.
The first Matwork teacher training course was held in 1996, just before the publication of their ground-breaking book Body Control The Pilates Way. Since then, thousands of teachers have chosen Body Control Pilates as their training provider.
The work of our teachers is supplemented by a wide range of books & DVDs.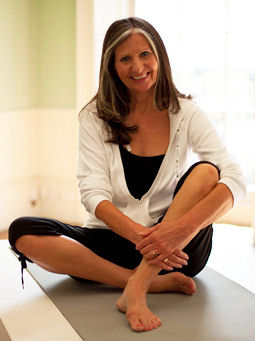 What makes Body Control Pilates different
Body Control Pilates offering a repertoire of exercises, many unique to our approach, that teach
the movement skills needed to gain the maximum benefit from Pilates; both mat & machine work.
They are adapted from the classical exercises developed by Joseph Pilates. We believe that many of these classical exercises are often unsuitable for the average body. To work safely & effectively, these exercises are broken down to establish good movement skills thus building the best possible foundation, upon which to progress towards the classical work.
Body Control Pilates is remarkably effective & medically approved; by working on the deep architectural structure of the body, 'core stability' is achieved, & maintained, through increasingly complex movement sequences. The Body Control Pilates Method can work for everyone,
regardless of fitness level. It is particularly safe for those with back problems.
The Body Control Pilates Association
The BCPA is Europe's foremost professional Pilates organisation.
It was established in 1997 & currently has over 1500 teaching members in 40 countries.
It is a non-profit making organisation governed by a Council, which safeguards the standards & quality of Body Control Pilates teachers.
All members work to a strict Code of Practice, which governs teaching standards, professional ethics & continued development.
For further information visit www.bodycontrolpilates.com & to find your local Body Control Pilates Teacher
Body Control Pilates and Back4Good are register Trade Marks used under licence